This weekly meme was created by The Broke and the Bookish. Today's theme is All About The Villains — I don't think we've done a villains topic since back in November 2010 so let's revisit: top ten favorite/most compelling villains in books, top ten of the most vile villains/bad guys in books, top ten villains I secretly (or not so secretly) love, favorite tv villains, favorite comic book villains, ten "villains" of contemporary lit.
I decided to work on a list of greatest villains, characters I had strong emotional angry reactions to while reading books. And they aren't many of those as I remember.
My list presents the greatest villains from some of the amazing books I read. I had strong emotional angry reactions when reading about them and their actions.
---
Illuminae
by Amie Kaufman, Jay Kristoff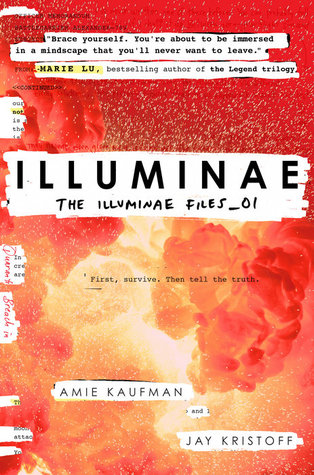 View on Goodreads
Villain: AIDAN
From my review: This may become my favourite villain. Aidan is an AI – Artifical Intelligence. I was not expecting AI to become a villain, and to be so humane, and inhumane at the same time. His voice in the audiobook was perfectly unemotional, and it was so irritating to listen to him, I wanted to punch him, to scream at him. Impressive character, and unique one.
Harry Potter
by J.K. Rowling
Villains: Lord Voldemort, Dolores Umbridge, Bellatrix Lestrange
Harry Potter books have an impressive list of villains that we all hated, but those three are on my most hated list.
The Girl With The Dragon Tattoo
by Stieg Larsson
Villain: Nils Bjurman
A disgusting human being. He is a guardian of Lisbeth, and is only allowing her access to her funds after he forces her to perform a sexual act. Lisbeth's revenge on him is one of most cruelly satisfying ones, and very horrifying.
---
That would be it. I cannot think of any more characters that were so evil and greatly created characters. Any villain you think I should read about?
---
Buy books on Amazon.co.uk | Amazon.com | Book Depository | Wordery