This weekly meme was created by The Broke and the Bookish. Today's theme is All About The Villains — I don't think we've done a villains topic since back in November 2010 so let's revisit: top ten favorite/most compelling villains in books, top ten of the most vile villains/bad guys in books, top ten villains I secretly (or not so secretly) love, favorite tv villains, favorite comic book villains, ten "villains" of contemporary lit.
I decided to work on a list of greatest villains, characters I had strong emotional angry reactions to while reading books. And they aren't many of those as I remember.
My list presents the greatest villains from some of the amazing books I read. I had strong emotional angry reactions when reading about them and their actions.
---
Illuminae
by Amie Kaufman, Jay Kristoff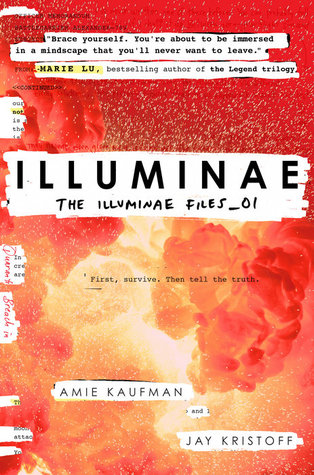 View on Goodreads
Villain: AIDAN
From my review: This may become my favourite villain. Aidan is an AI – Artifical Intelligence. I was not expecting AI to become a villain, and to be so humane, and inhumane at the same time. His voice in the audiobook was perfectly unemotional, and it was so irritating to listen to him, I wanted to punch him, to scream at him. Impressive character, and unique one.